经过精心筹备
美国即将召开民主峰会
After careful preparation, the US is going to hold its "Summit for Democracy".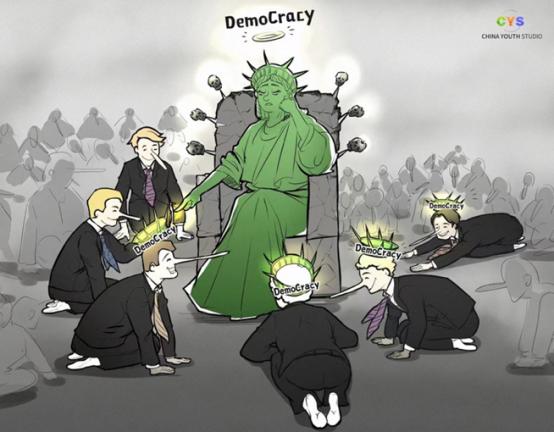 美国铁了心
要给全世界推销美式民主
也不管自己这罐可乐
是否符合别国的口味
It seems that the Biden administration is determined to promote US-style democracy to other countries, regardless of whether they want it or not.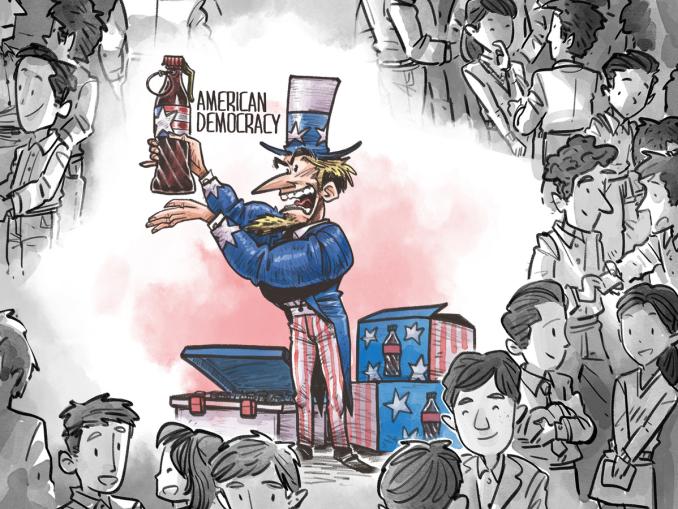 这就有点讽刺了
对内
美国民主还不是金钱游戏
比拼谁更有钞能力?
Everyone knows American democracy is a game of money,
在"民主"的盛宴里
美国权贵在扩大自己的财富
美国民众却在受苦
in which the privileged class expand their fortune while ordinary people suffer.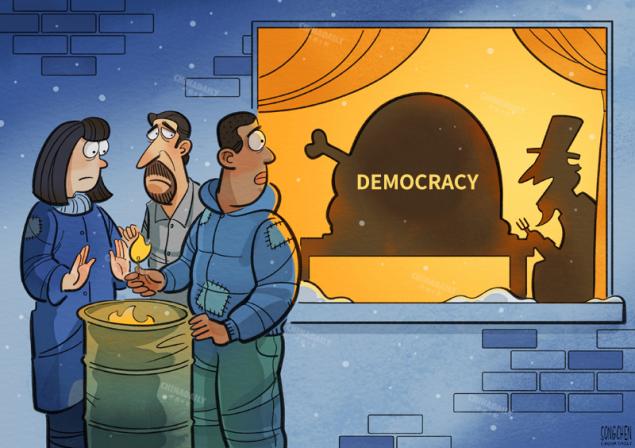 这种"民主"表面光鲜
内部早已破破烂烂
American democracy is like a house that is well decorated outside, but built with rotten timber.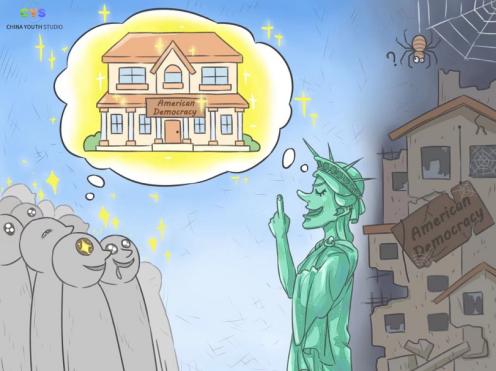 对外
美国推销"民主"不遗余力
但在全球都遇到很多问题
In order to promote American democracy to the world,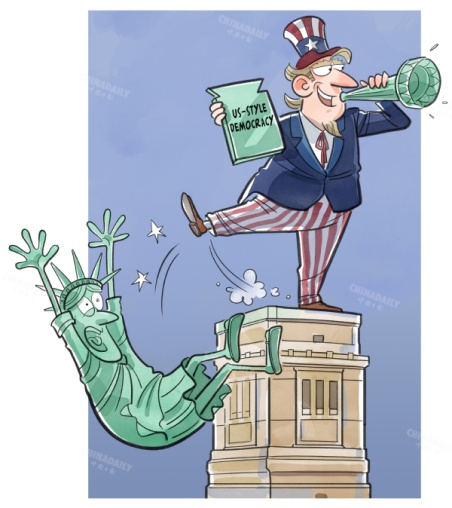 美国大兵带枪推销"民主"
却毁了多少人的家园
让当地百姓受苦
the US government has never hesitated in sending in troops.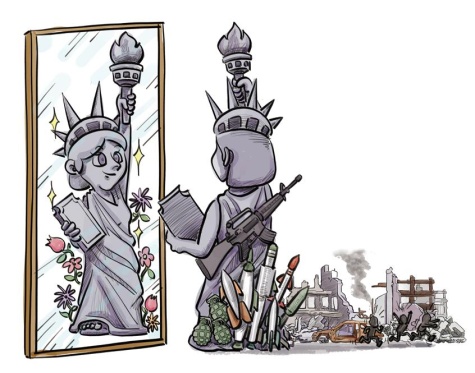 最终在一地鸡毛中
美军灰溜溜撤退
却给当地人埋下冲突的雷
They have caused trouble everywhere, then left, leaving problems unsolved.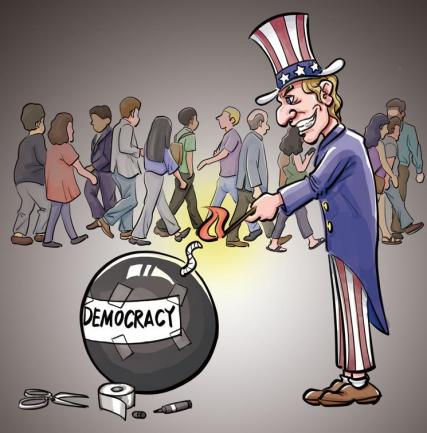 现在开"民主峰会"
是为了打压别的国家
抢夺"民主"话语权
脸皮之厚令人惊叹
Now they hold the summit in order to monopolize the definition of "democracy", in a shameless way.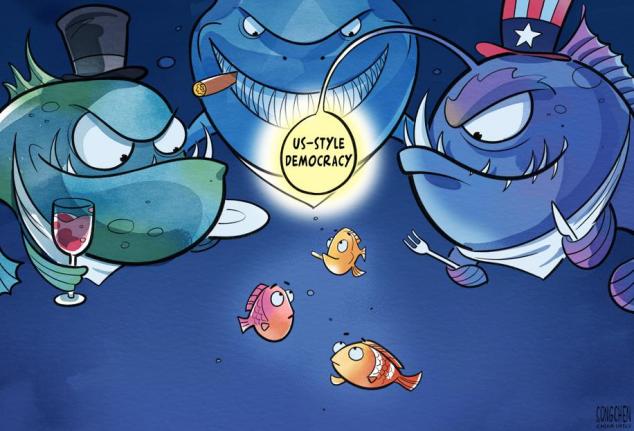 美国政客需要明白
各国有自己适合的民主形式
切不可削足适履
US politicians need to know that American democracy cannot suit the whole world;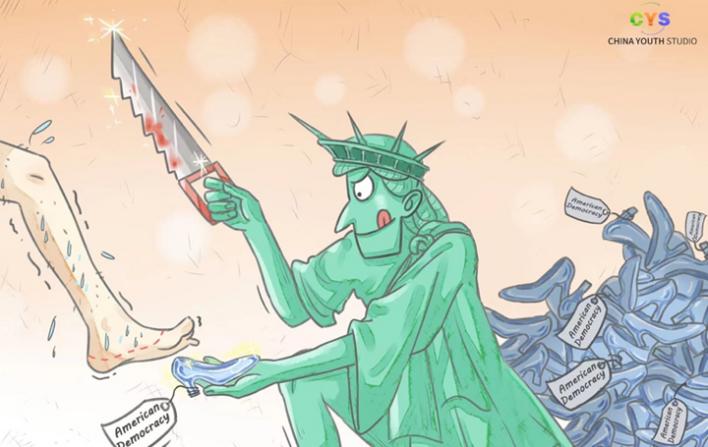 美国民主自身表现一般
不是民主优等生更不是教师爷
有必要操好自己的心
别再指导别国
Especially, with their own bad performance, it is time they stopped preaching..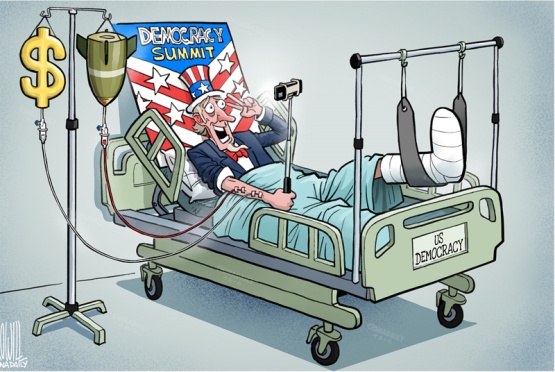 作者:张周项
图片来自中国日报美术部